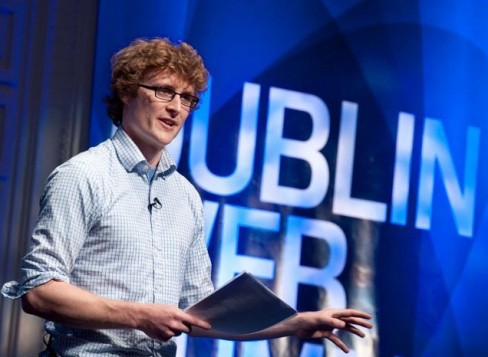 Officially launching October's Dublin Web Summit at the Clarence Hotel this morning, Minister for Jobs, Enterprise and Innovation, Richard Bruton, announced that some of Asia's leading technology entrepreneurs, CEOs and investors will be attending autumn's web summit, as well as the invite-only networking event F.ounders, both of which take place in Dublin towards the end of October.
Richard Liu, chairman and CEO of 360Buy.com, China's $10 billion dollar version of Amazon will be in attendance, as well as Peng T. Ong, co-founder of Match.com. Paddy Cosgrave, founder of the Dublin Web Summit, speaks of the importance of bringing Asia's technology leaders to Ireland,
"China and India are the largest and the most significant growth markets in the world for Irish companies and for the first time a select group of the most influential entrepreneurs and investors will touch down in Ireland. That they are coming to Ireland is significant in itself, but what is far more significant is the fact that some of them will engage the Irish business community at the Dublin Web Summit."
As both the Dublin Web Summit and the F.ounders event are taking place around the same time in Dublin, Cosgrave comments on the opportunity for those to "take time out from F.ounders" and speak at the Dublin Web Summit. The first speakers of which will be announced in the "coming weeks".
Cosgrave also speaks of the importance of the building links with Asia, and in particular with China and India, as these countries "represent the most important growth markets in the world". He adds,
"Ireland should use its location as the meeting point between East and West to encourage Indian and Chinese tech companies expanding into Europe to locate their European headquarters in Ireland."
The Dublin Web Summit will take place over two days on October 27th-28th in the RDS, Dublin. Tickets will go on sale next week.